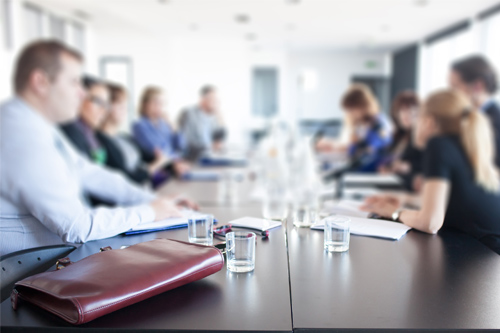 Customised vet practice coaching is available!
And it works! Intentionally boost your clinic's effectiveness with my range of targeted programs. I coach individuals; teams; practitioners; and management.
Vet Practice Coaching and Training
Coaching is essential for boosting performance.
Now you don't have to do it all yourself!
While you focus on billable hours and patient care, I can be moving your team through a pre-approved program. Get all your team on the same page by training veterinary best practices. Coached teams are happier, last longer, and support their veterinarians significantly more.
Browse our new Veterinary Hospital Process Training resource shop for manuals, guides & documents that you can download by clicking HERE
Click below to access some example coaching bundles
The packages are outlined below. Don't see exactly what you need? Let's design one together.
Veterinary hospital employment-based process training
Personalised client meetings
Investigate, analyse & re-engineer processes

Identify training needs
Identify learning styles
Job & shift description redesign
Recruitment redesign: selection & induction
Measure and evaluation design

Monitoring plans
Measuring & evaluating tools
Development & implementation plans
Establish training manuals and documentation
Carefully designed competency based training programs using accelerated learning
Manager and trainer training
Online training resources
Astute Veterinary Solutions advisory monthly package
Package price options
Veterinary Practice Management Solutions & Coaching
Personalised client meetings
Investigate & analyse management outcomes
Management process strategies
Design change management plans
Personalised management coaching
Personalised implementation & monitoring coaching
Investigate and analyse software
Re-engineer software for customised management processes
Customised report design
Policy & Procedure packages
Workplace Health & Safety package
Job and shift description package
Recruitment, selection & induction package
Personalised training packages
Evaluating and measuring tools
Online resource centre
Package price options
 Understanding Financial Performance vs Employee Performance
Personalised client meetings
User-specific designed services tracking graphs
User-specific employee income tracking graphs
Investigate and analyse software
Re-engineer software to produce reports
Strategic income reports
Customised report design
Implementation plans
Personalised coaching
Astute Veterinary Solutions graphing service with monthly reports
Evaluating and measuring tools
Online resource centre
Package price options
Inventory management and ordering systems
This coaching program is so helpful to clients we have given it its own page: See our inventory service. For expertise that targets the veterinary industry, AVS will help you get ordering under complete control.
AVS will help you get ordering under complete control.
Inventory Management Solutions & Coaching
Personalised client meetings
Investigate and analyse inventory outcomes
Re-engineer and strategise stock system:
Stock categories
Stock levels
Perpetual inventory process
Establish best practice purchase and receivables system
Inventory maintenance process
Stock take process
User skills and technology coaching
Implement and monitor change
Evaluation and measuring tools
Package price options
Benefits of Coaching
The efficacy of personal, engaging coaching in producing tangible results is undeniable.
In every case, companies leading in the global market are also leading the charge in professional coaching from CEO's to managers to the teams on the ground, and it shows.
Although some of the potency of dedicated coaching comes from the obvious, like up-skilling each employee to fill their role with more focus and efficiency, and the intangible ways like being more adept in making personal life decisions leading to a happier, more productive staff body; that simply lays a foundation.
The beating heart of professional coaching is in finding, working towards and reaching the higher purpose your business is striving for, and then doing it better than anyone else.
The point is this- every dollar you spend on coaching benefits the life of the staff, enriches the life of the business and will inevitably yield a return you can count on.
The process employed by professional coaching involves finding definite, clear aims; forming permanent change in problem solving; learning to effectively reflect on the process to maintain good patterns and genuinely assess the goal setting strategy.
Want to know more?
Feel free to send any questions through our online enquiry form.